Posted with permission from the Velocity Injury Law – Community Connections Newsletter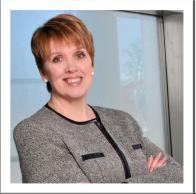 Since as early as 1991 I have been involved in one capacity or another, with Maryvale.
Maryvale began in 1929. A group of 5 nuns/sisters affiliated with the Roman Catholic Order of the Good Shepherd started a home where women and girls in spiritual and social situations needed help. Some people think it's a home for unwed pregnant girls, but it's not. Today, it's a local facility treating youth, male and female, who suffer with serious emotional and psychological health issues.
Maryvale is located on Prince Road. It's actually on the site of the former Essex Golf Course. Originally, a convent building housed the Sisters of the Good Shepherd and served as a residence for girls who lived there in the 1940s and 1950s. Over the years, several additional buildings and programs were added. Presently there are a number of different buildings on the property – each of which houses a special function.
For example, in 2001 Maryvale partnered with our local hospital psychiatric programs. Before that, children and adolescents with psychiatric problems were treated and housed alongside adult psychiatric patients in hospital settings. In May 2001, with help from the Windsor Essex Rotary Clubs, The Child and Adolescent Acute Mental Health Hospital Bed Program began. It was the only program of its kind in Ontario. The program offers psychiatric assessments and evaluations as well as psychological assessments and treatment. It's a leader in the Province of Ontario and has provided invaluable assistance to young individuals who may have seen suicide as their only option.
Maryvale also provides a school and treatment for youth who experience problems functioning in their community schools. Further, it has a program to help parents develop better relationships with their children, and a large counselling service for teens who come for an hour a week to see a therapist.
Most of the funding for these programs comes from the Ontario Ministry of Health and Long-Term Care. Maryvale also relies heavily on fundraising and charitable donations
Personally, I don't think that our community is aware of the number of young people with mental health issues who may be contemplating suicide. The demand for mental health services is high. Government resources are limited. Cutbacks are always on our minds. Through partnering with various agencies and receiving funding from various sources, Maryvale has recently been able to expand to include counselling services in Leamington and in Belle River at the Atlas Tube Centre.
I'm proud to be a member of the Board of Directors of this Organization. To learn more about this organization, I'd encourage each of you to visit their website at
www.maryvale.ca